Artistic Director
Marcia McLean is currently the artistic director of the Swift Current Oratorio Choir and an adult chamber choir, Prairie Spirit. Marcia also teaches private voice lessons, gives choral workshops and adjudicates. She adjudicates for the Saskatchewan Music Festivals and has adjudicated at the Moose Jaw Band and Choir Festival, Brandon Jazz Festival and Brandon Music Festival. In January of 2014 and again in 2019, members of the S.C. Oratorio Choir performed in Carnegie Hall, joining choirs from across the world in a performance of music of composer Karl Jenkins. Marcia was selected to conduct the Saskatchewan Youth Choir for the 2018-19 and 2019-20 years. She is currently working on a virtual choir project with the Saskatchewan Youth Choir alumni.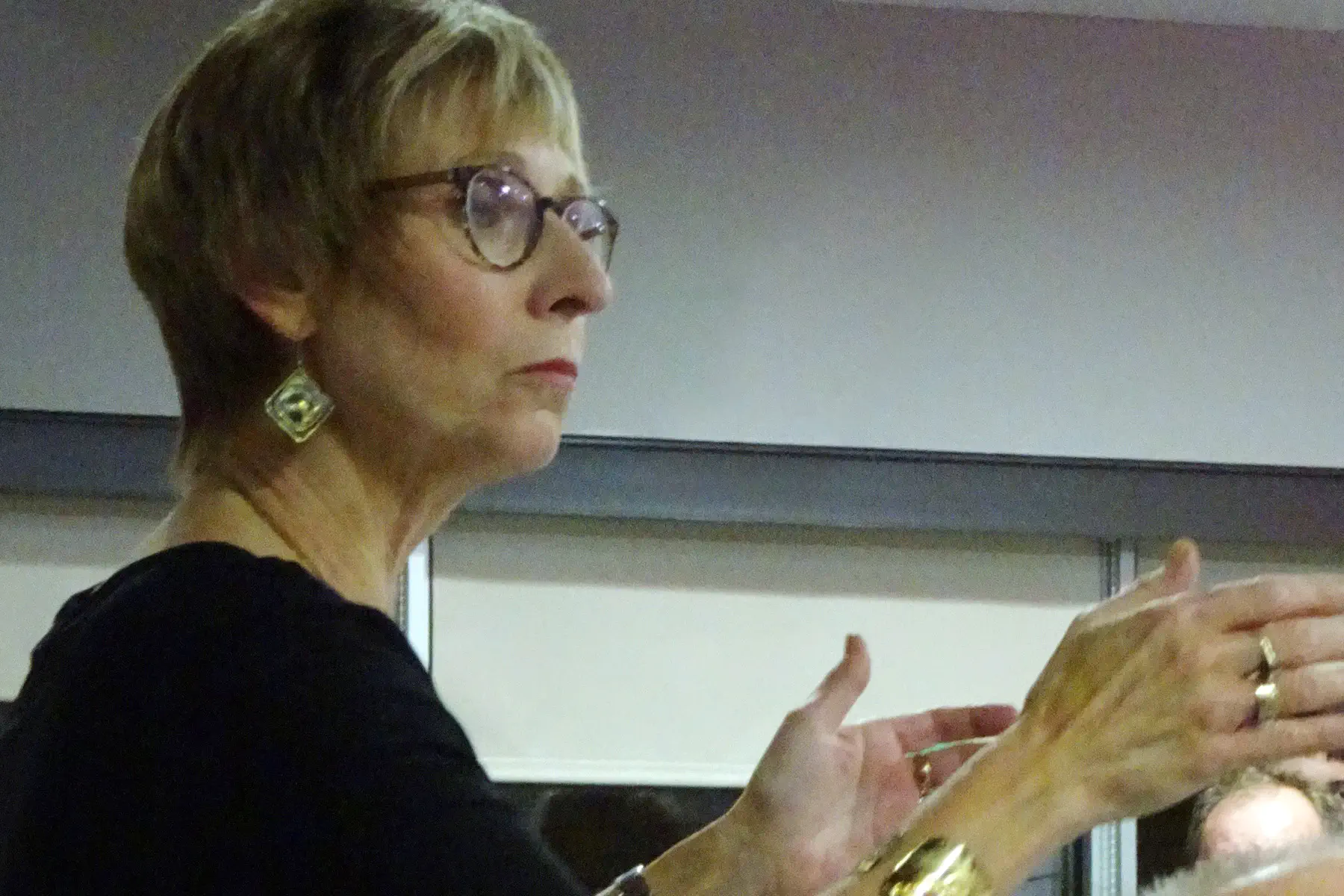 In 2010, Ms. McLean retired after 18 years as Director of Choral Music at the Swift Current Comprehensive High School. There she conducted an 80-voice concert choir, a vocal jazz ensemble and the Comp. Chamber Singers. In 2010, the Chamber Singers were selected to perform at the Association of Canadian Choral Community's convention held in Saskatoon, and in 2007 performed at Festival 500 in Newfoundland. In addition, the choir presented Showcase Concerts at the Rocky Mountain Festival and won awards at Music Fest Canada, Heritage Music Festivals and won Saskatchewan Music Festival provincial awards. Marcia was the founding director of the Swift Current Children's Choir and conducted the choir for 12 years. Marcia has served on the board of the Swift Current Music Festival and is a member of the Saskatchewan Choral Federation. Currently she is President of the Registered Music Teachers of Swift Current. She served as President of the SCF for 4 years and served on the board of the Saskatchewan Choral Federation for many years. Ms McLean was guest conductor of the Sask. Choral Federation choir camp in the summer of 2011 and on numerous occasions, served as vocal coach at the SCF summer camps.
In the fall of 2019, Ms McLean was awarded the Adjudicating Excellence Award by the Saskatchewan Music Festival Association. In 2004, she was awarded the "Pro Musica Award" by the Sask. Choral Federation for outstanding service in the choral community and in 2001, she received the "Paul Harris Fellowship Award" from the Swift Current Rotary Club for outstanding leadership and community work with young people.
Prior to teaching in Swift Current, Marcia taught music and choir at Esterhazy High School for 12 years, conducting both vocal jazz and concert choir. Mrs. McLean received her Bachelor of Music at Brandon University.